About Me
Patty

Hi! My name is Patty aka SUNSPOTPP. I am presently a SAHM to my 4 yr. old grand daughter, Autumn, whom I adopted Dec. 12, 2008. I am 6 hrs (2 classes) away from my Associates Degree as a Drug/Alcohol Counselor, but had a set back in my health and have had to put that on hold for now. I have been PSP'ing for about 7 yrs. PSP is a GREAT stress reliever for me and I try to play as often as I can. Oh yeah, I live in Dublin, TX in the wonderful USA, home of the "Original" Dr Pepper that still uses "Imperial pure cane sugar"! If you want to know anything else, just ask! ♥ Me
View my complete profile

More Favs
Wednesday, January 28, 2009
1:24 PM |
Posted by Patty
|
Edit Post
OMG I don't even know what to say 'cuz I, too, like Beth, don't think of myself as a designer, but hey it got me an Award...LOL!
Thank you so very much for your words of encouragement, inspiration, and friendship Beth *hugs* !
PLEASE make sure you check out
Beth's Blog
and all of her AWESOME Templates and Word Art ;-)!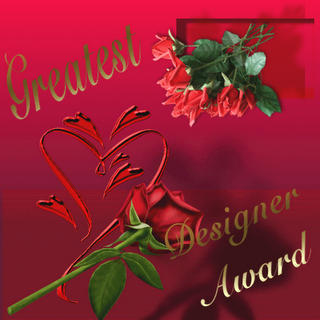 I hope I am doing this right...
I would like to pass this on to a GREAT friend and fellow Texan who does amazing scraps, word art, templates, and tuts, Kimberly of
Scrap Rebellion
!
As well as another GREAT friend, Michal of
Michal's Designz
who has been writing tuts for a while, but just started up her Blog and is even now making FANTASTIC Templates & Layouts!
And last, but certaintly not least, even though I am sure Fi has already gotten a ton of these, I have GOT to pass this on to Fiona of
Scraps by Fi
'cuz it is all her fault that I even started all of this!
GREAT BIG HUGE hugs & kisses!